Slovak Presidency on the EU Council
Client: Ministry of Foreign and EuropeanAffairs of the Slovak Republic
Services: UX design, web design, web development
The Slovak Presidency in the EU Councilisone of the most important event in 2016. This year was also marked with distrust to wards state IT contracts and every new project was ac companied with critical reactions from the public. Despite the general atmosphere we decided to apply in the state tender to show that it is possible to create a website in a fair-play way. The website is fullyresponsive, with modern design and clear structure. Positive reactions after its launchen sure dust hat we achieved what we hoped for.
Clear and simple
Despite such a difficult topic as SK PRESS, the website is simple and user-friendly. Before the launch of the website we organized a public testing. Anyone could come and try the beta version. The testing confirmed that the users can orientate on the website easily and are able to quickly understand its structure.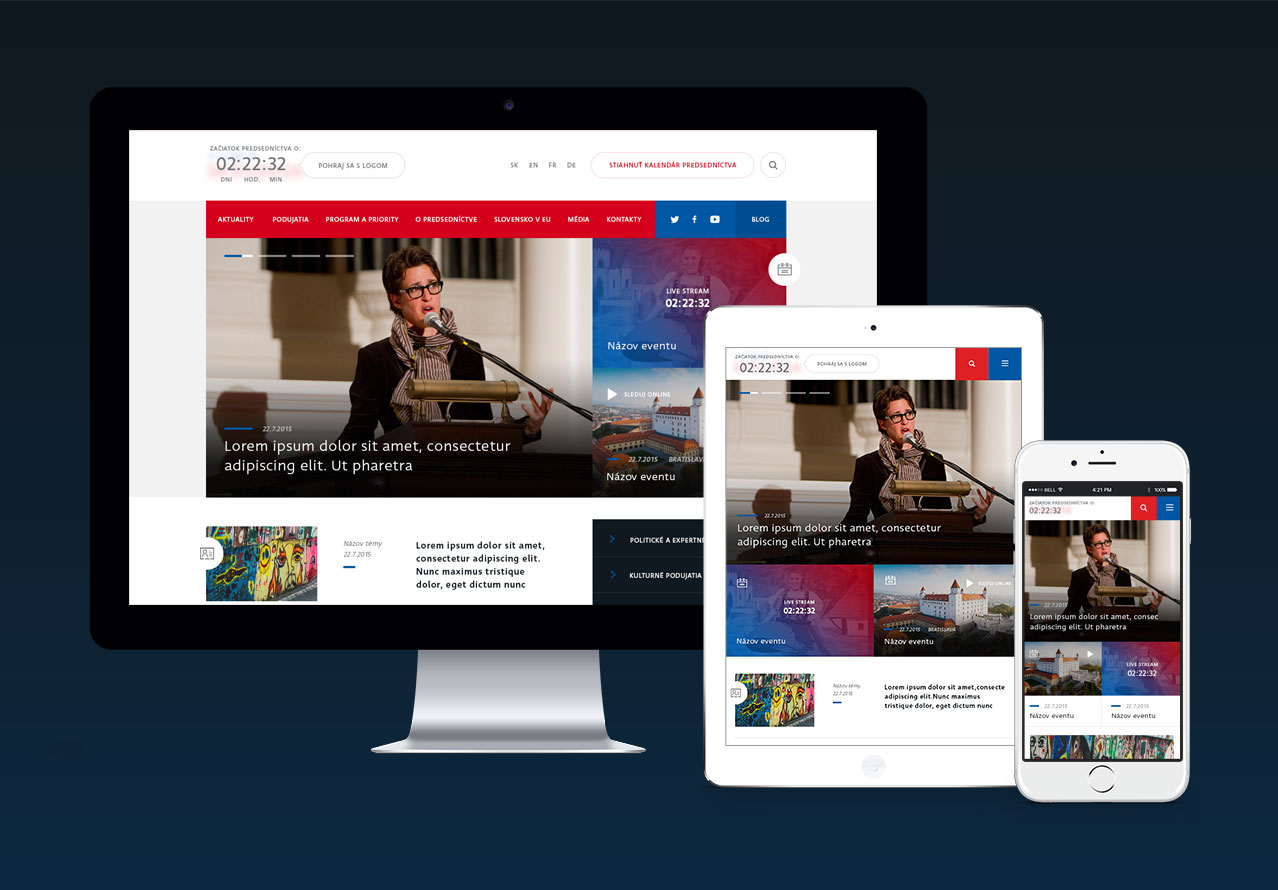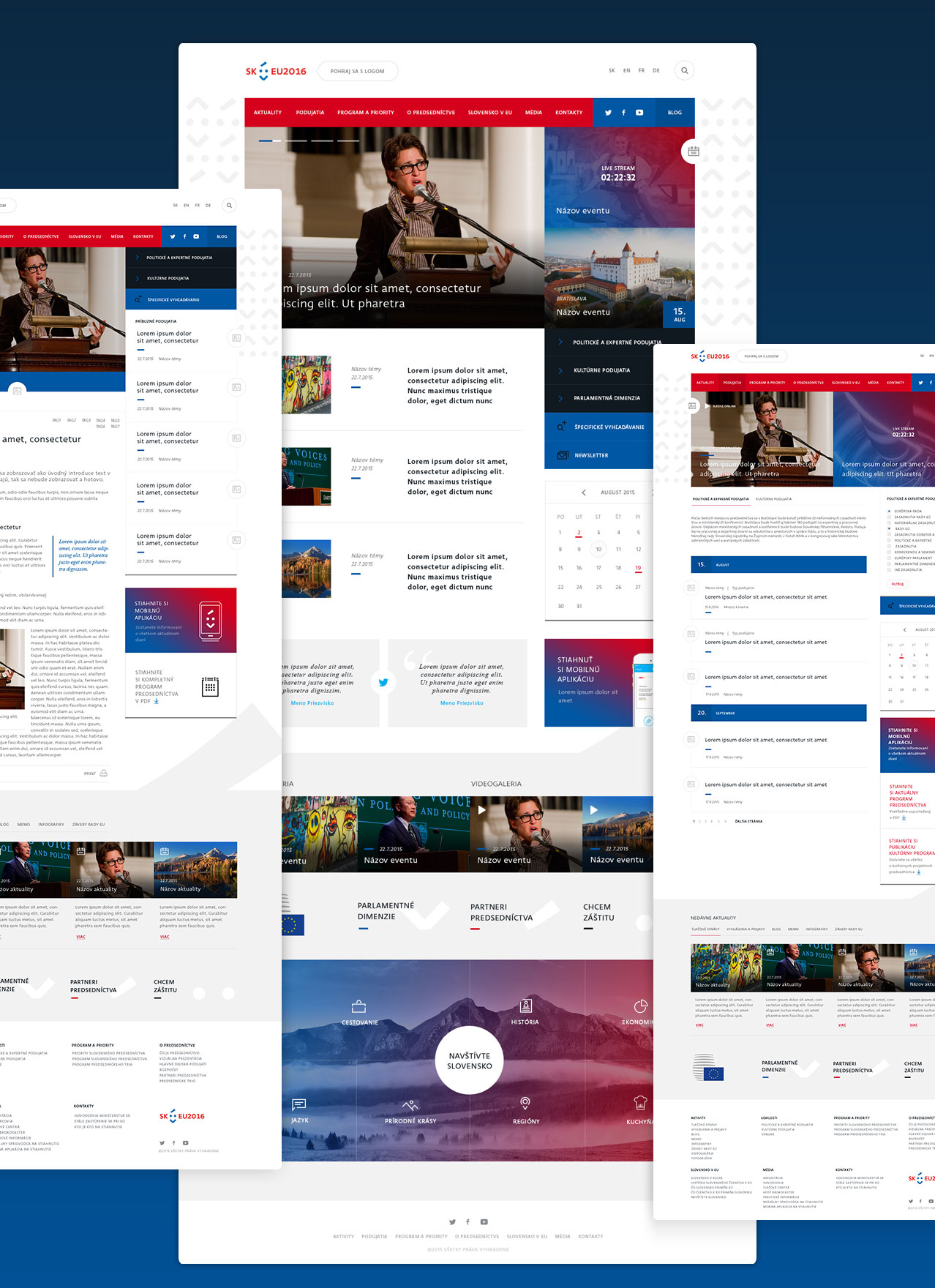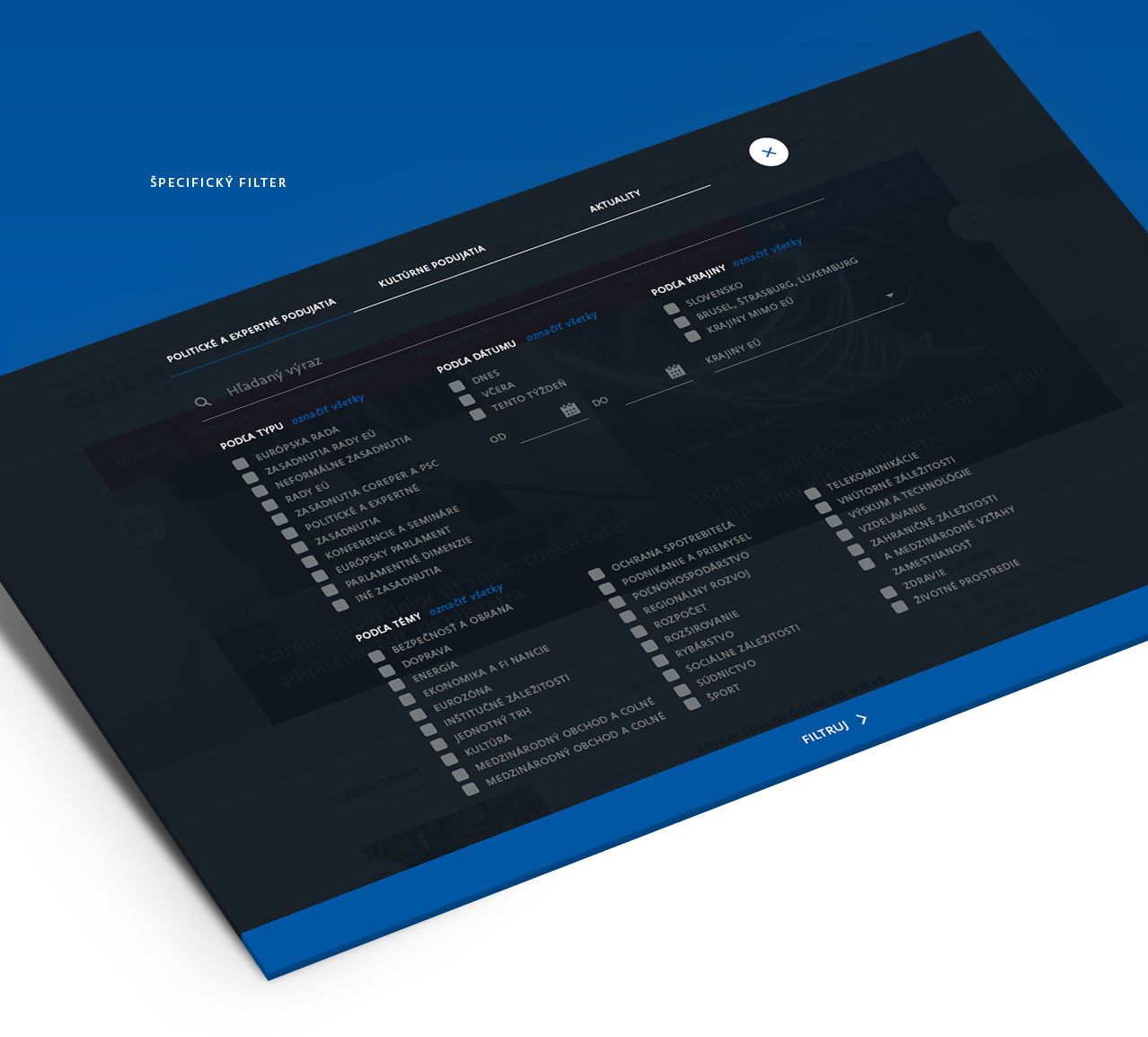 Strong in details
We created more than 30 icons that characterize individual topics of the presidency. The logo on the website is animated and several dynamic elements are added.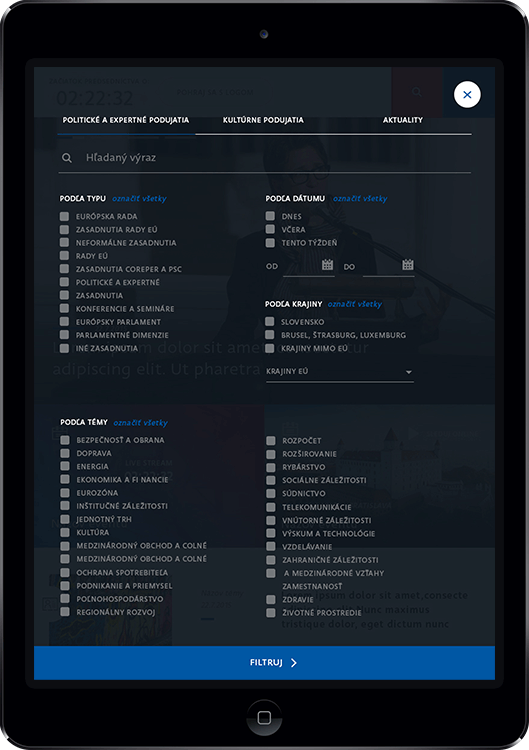 Mobile grid